Zipscreen Technology
Z-Lock
Unlike traditional outdoor blinds, Zipscreen utilises z-LOCK™ – a unique, zip-guided technology.
Tightly integrated with the shade fabric and hidden behind the slim frame channels, z-Lock connects the left and right sides of the system's hardware with a completely streamlined and gap-free finish. z-Lock fastens the fabric securely and creates a strong, smooth and frictionless path for the shade whilst ensuring a perfect seal on all sides.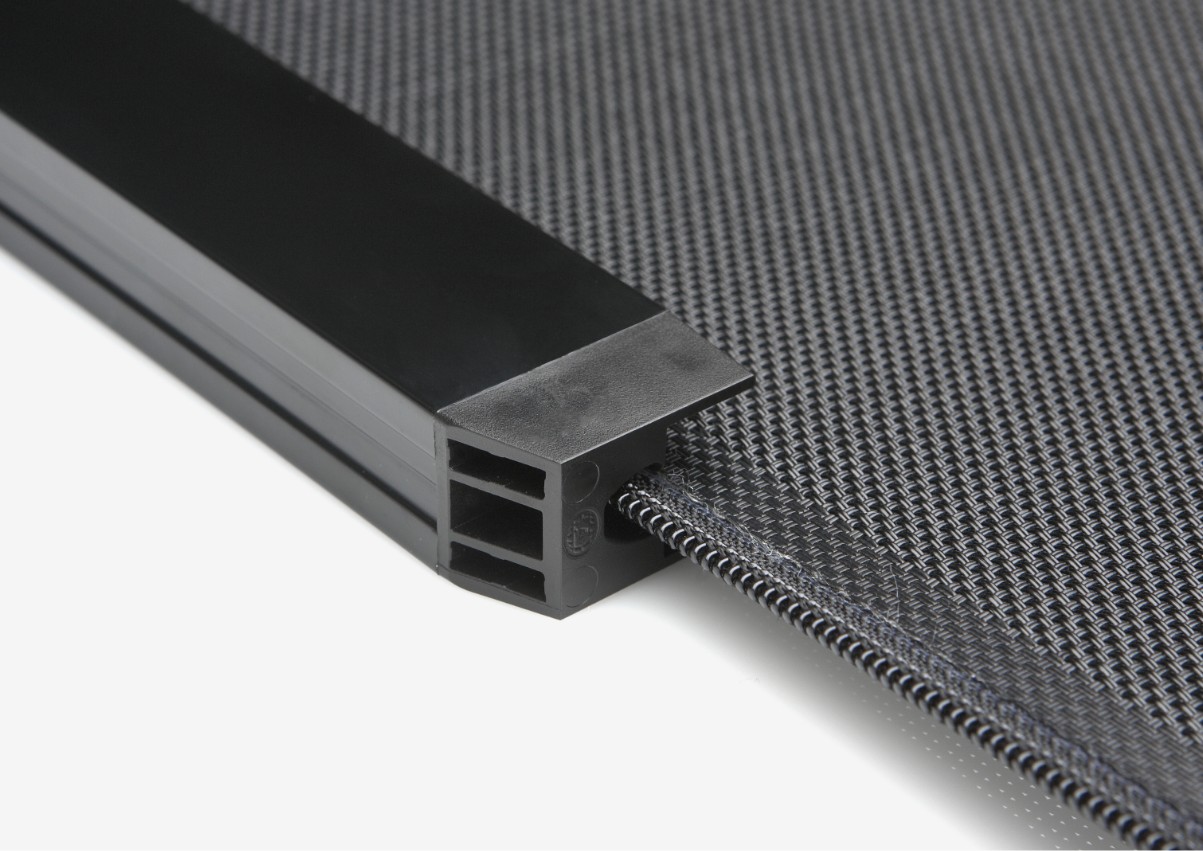 Ultra-Lock
Ultra-Lock™ is Zipscreen's patented and exclusive locking hardware.
Using a heavy-duty latching pin and hidden integration, the Ultra-Lock is designed to efficiently secure and tension your shade. The Ultra-Lock's one-action mechanism and adaptive locking technology automatically clicks into place once the shade closes, ensuring that positioning can be easily reset if simultaneous locking is interrupted by unexpected weather conditions or obstacles. Durable, reliable, and completely unobtrusive, Ultra-Lock locks and tensions your Zipscreen… without bulky hardware or extra intervention.
Motorised control and Ultra-Lock
A motorised Zipscreen system using the Ultra-lock is the premium solution, locking and tensioning with a simple touch of a button or voice command. The convenience of Automate motorisation is unmatched by any other solution.
The Ultra-lock also boasts self-correcting technology, which auto resets when simultaneous locking is not achieved due to unexpected weather or obstacles. It is pre-assembled off-site so is quick and easy to install.
Spring control and Ultra-Lock
A spring-controlled Zipscreen system with Ultra-lock ensures your shade is secure when closed, avoiding any unwanted movement. The shade can be operated from inside or outside using a handle attached to the weight bar, evading the need to unlock both sides of the shade. It is locked and unlocked from one convenient location.
Crank gear control and Ultra-Lock
A crank gear-controlled Zipscreen system with Ultra-lock provides manual locking and tension when closed, activated by the crank handle used to operate the shade.
Extruded Aluminium
To ensure the utmost durability, Zipscreen's product range is made from high-quality, precision-extruded aluminium.
Engineering-grade material not only adds to Zipscreen's seamless exterior finish – it means sleek and slimline systems with no compromises on finish, strength or design.
The modern square headbox is one of the slimmest designs on the market – only 125mm – resulting in a neat and compact overall finish.
Available in multiple configurations, Zipscreen's ultra-versatile outdoor shades can be tailored to suit any home or business, with multiple modern headbox options and custom colours. The Zipscreen cassette can be installed as a semi or full fascia, and a semi or full cassette.
Zipscreen's cassette is made from 6061-grade aluminium; a strong and secure solution for outdoor applications. This heavier extruded aluminium can withstand the harshest of weather conditions and will not lose its shape over time.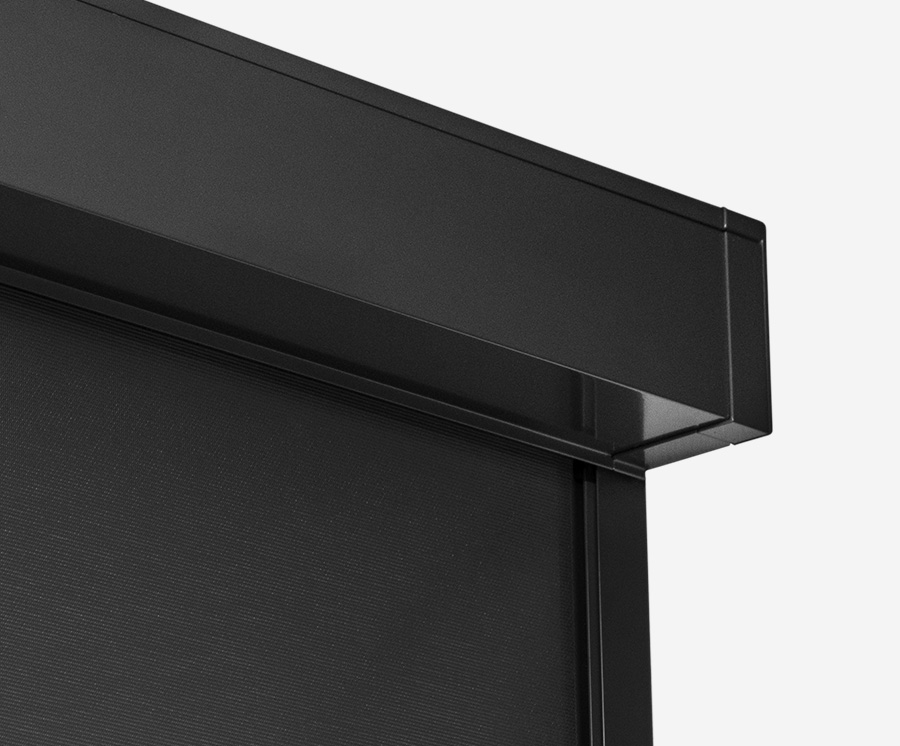 Adjustable Side Channels
Designed with interlocking components, the Zipscreen side channels adjust and fit within almost any outdoor area.
Self-aligning side channels offer 20mm of adjustability to ensure effortless installation in out-of-square areas. Unlike other outdoor shades, Zipscreen's adjustable side channels add an extra 15mm of adjustability on each side, whereas industry-standard shades rarely allow more than 5mm of movement. Zipscreen is designed to create a no-gap finish in any environment, whether commercial or residential without requiring major renovations.