Made from engineering-grade, precision-extruded aluminium, the Zipscreen Frame and Headboxes are ultra-durable and sleek measuring 125mm. Available in multiple colours and configurations the Headbox is highly-versatile.
Offering 20mm of adjustability, Zipscreen's Side Channels are designed to effortlessly adapt to fit almost any outdoor area and easily correct out-of-square openings.
Concealed within slimline channels, Zipscreen's patented z-LOCK™ technology fastens the fabric securely, creating a strong hold and ultrasmooth guide operation.
Exclusive to Zipscreen, the Ultra-Lock is a patented, adaptive locking mechanism. Integrated directly into the side channel, Ultra-Lock quickly secures and tensions your shade.
Automate is Zipscreen's premium motorised control solution featuring impact detection, a range of remote control options and the convenience of a smartphone app and voice control.
Control is also available as a manual crank arm and a spring mechanism operated by a weight bar.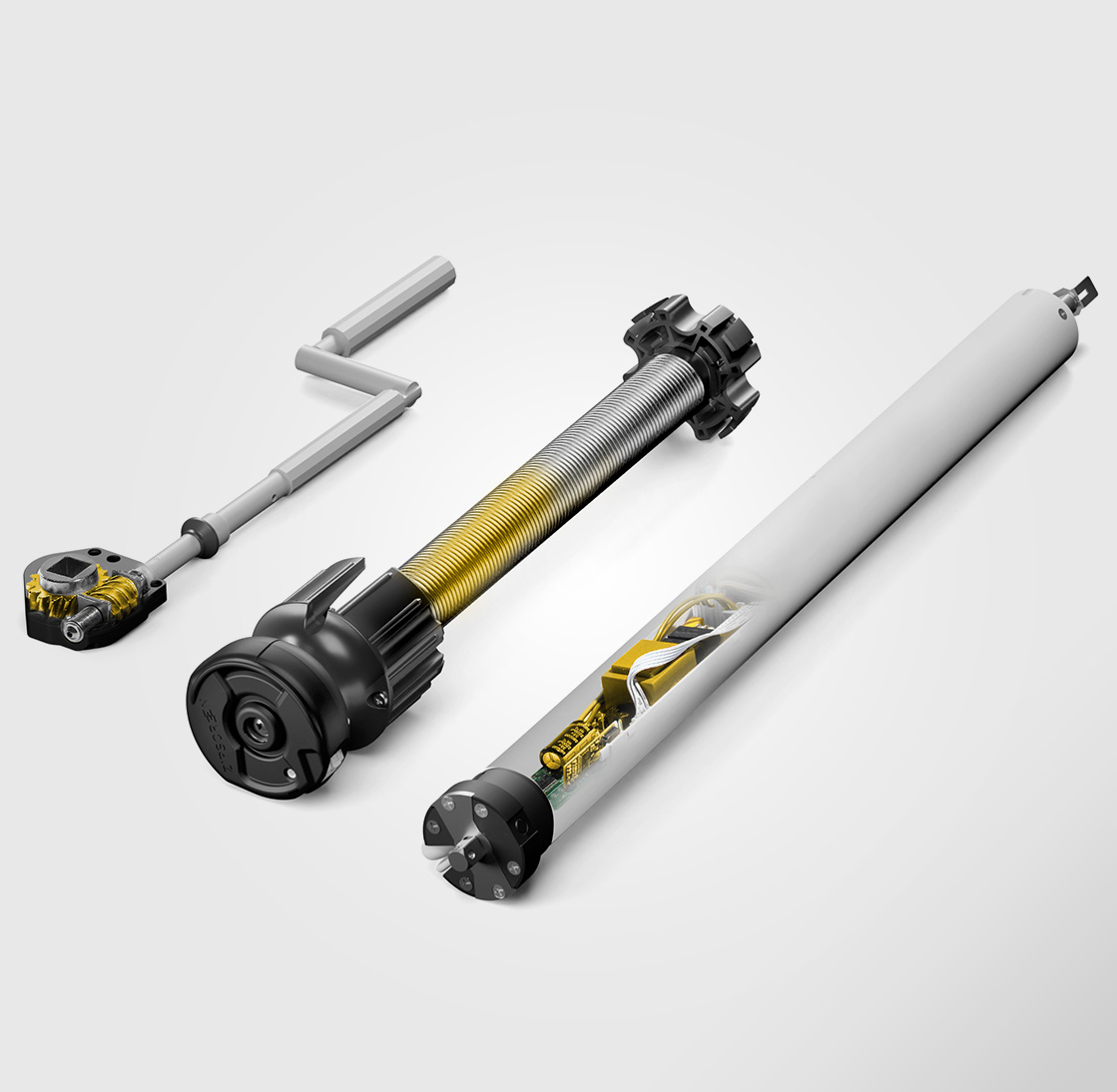 Zipscreen has F56 standard & F72 heavy-duty weight control options – both feature a slimline square design and provision for additional weight to ensure the fabric is wrinkle-free. The weight bars are extruded strong and durable aluminium and colour matched to your shade.
Premium control options
Motorised control
Remote
Powered by an Automate® motor, your remote-controlled Zipscreen moves to position at the touch of a button.
Smart Home
Create an automated home experience with voice control, scheduling, routines and more. Enjoy the ultimate convenience with the latest smart IoT integrations.
Manual control
Crank
Perfect for high ceilings and installations, the Zipscreen Crank allows your blind to glide open or close with just a few turns.
Spring
Simply move your shade by hand and the internal spring ensures a perfectly balanced blind.
Innovation &
Design Centre
Based in Melbourne, Australia, our Innovation & Design Centre (IDC) is home to state-of-the-art testing machinery and over 25 dedicated engineers, designers and technicians – all focused on continuously delivering market-leading solutions.
With almost four decades of R&D, every Zipscreen component is quality assured, rigorously cycle tested 10,000 times and backed by our five-year warranty.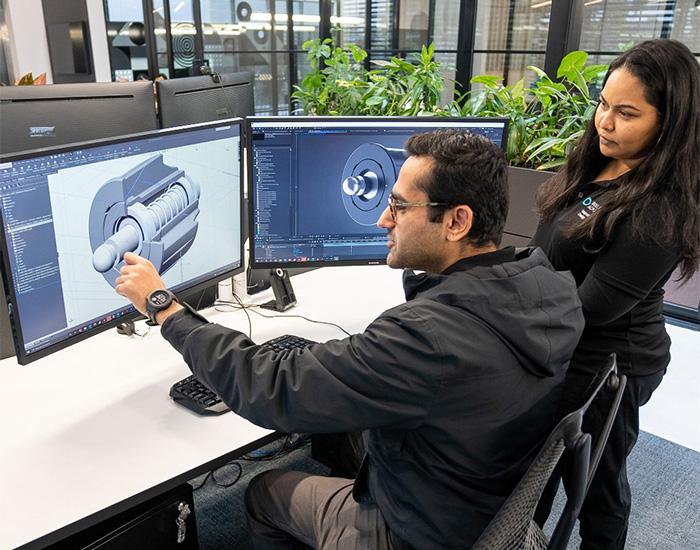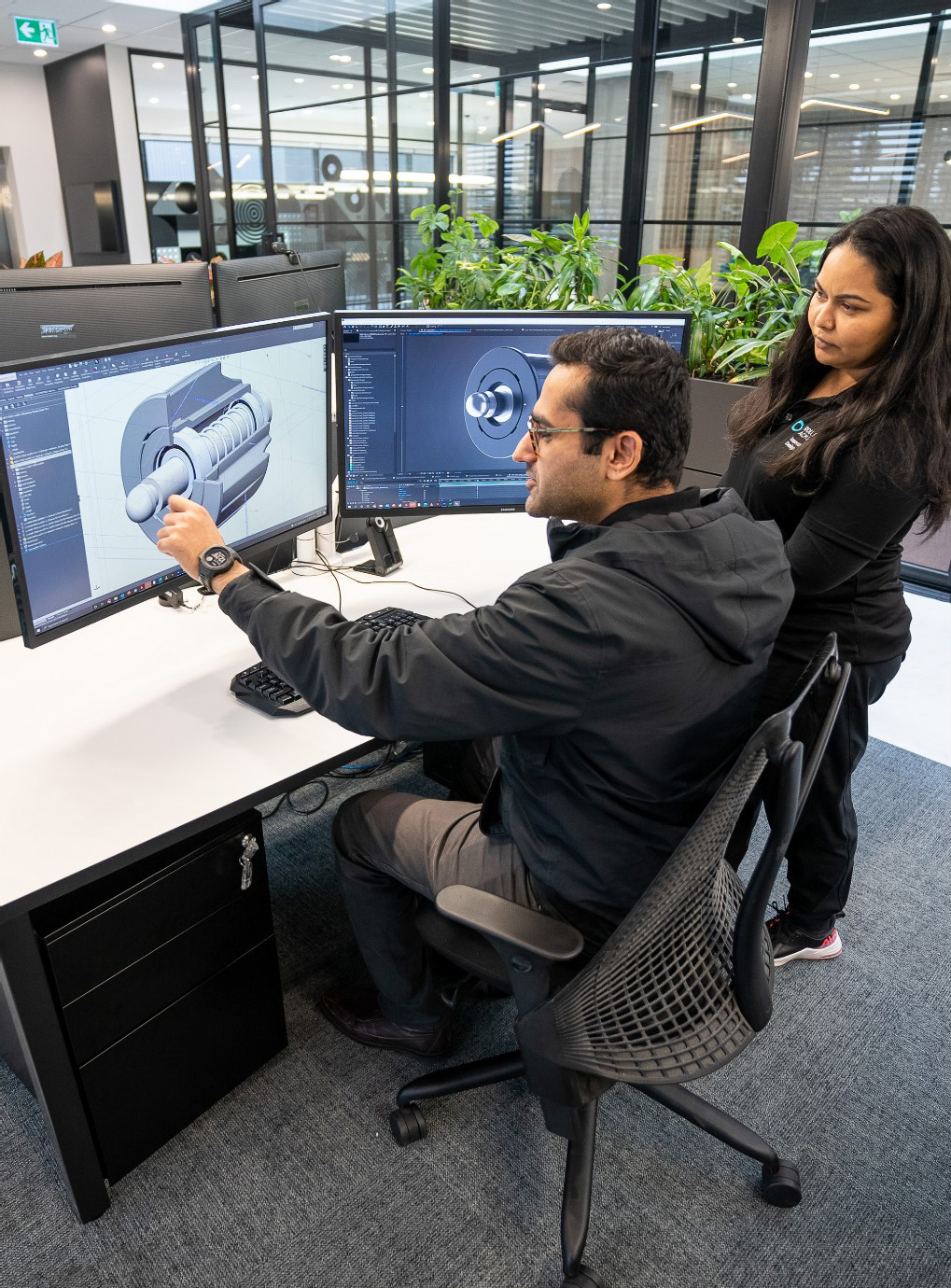 Wind tunnel test results
A 2.4m x 2.4m Zipscreen Shade withstood the maximum achievable wind speed of 140 km/h.
Even with these impressive results, it is always recommended to raise your Zipscreen when the wind may exceed 50 km/h. Performance may vary depending on your application and structural fixings.
Energy efficiency and external shades
Changing weather conditions can impact the efficiency of your home.

A Zipscreen Outdoor Blind ensures the perfect climate all year round, naturally and efficiently. External blinds can block unwanted heat in summer keeping your home naturally cool and maximise sunlight in winter to keep your home naturally warm in winter.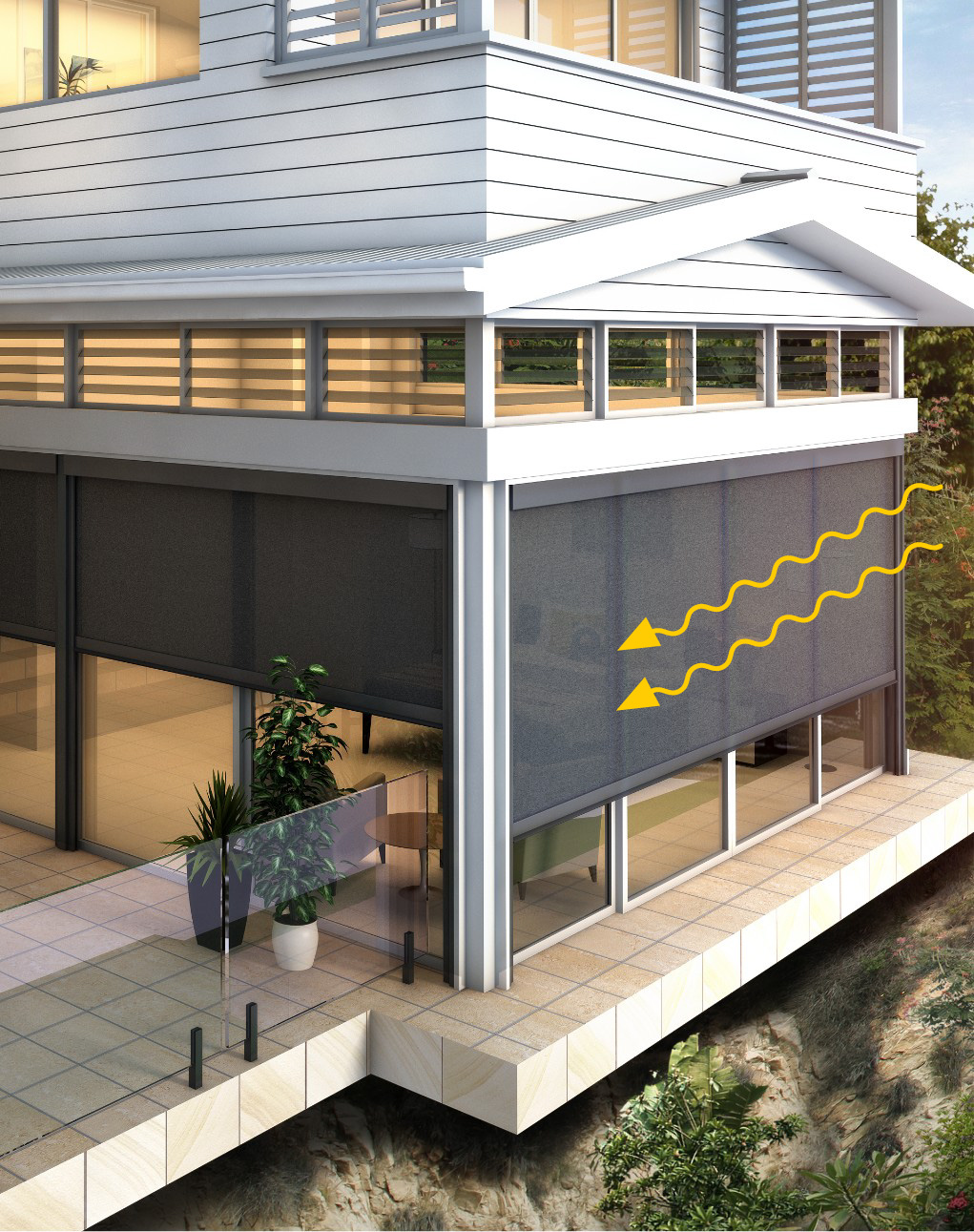 Zipscreen
range